WE'RE LOOKING FOR YOU: GENERAL MANAGER
Published: 12th November 2021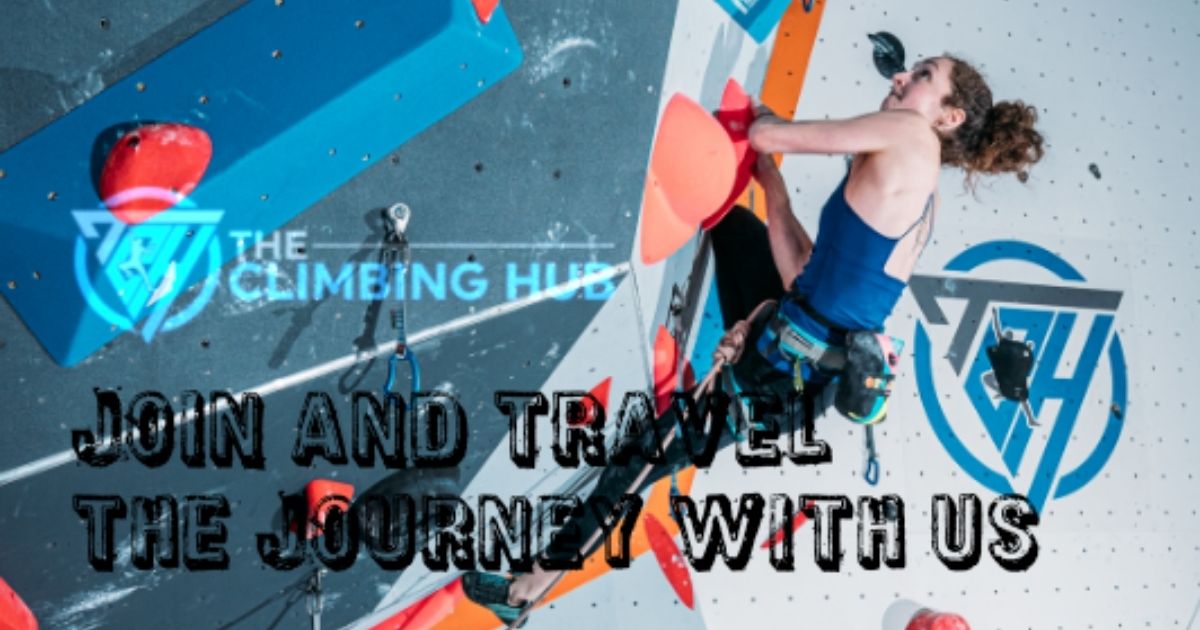 The Climbing Hub - A climbing facility where everyone is a climber. Whether you are new to climbing or a seasoned pro. A place to have fun and pursue your personal goals. The Climbing Hub hosts a vast bouldering wall area, including a free-standing boulder, plus 16 lines of roped climbing and a training area, gym and Yoga room. We've got plenty of chill-out space, a cafe and a specialist retail shop stocking lines and brands we're passionate about as climbers. We're excited to welcome everyone to become a part of The Climbing Hub experience.
We are looking for a well-travelled and energetic General Manager to help us out to make the new venture an absolute success for the local climbing community. Are you ready for The Climbing Hub journey? Are you one decision away from a different life?
GENERAL MANAGER
Job type: Full time, Permanent
Reporting to: Directors
Salary: £25000 – 30000 DOE
Hours: 40 hours per week (some weekend and evening work required)
Perks:
Funded training and qualifications to achieve continuous growth. Mountain Training Coaching Award Scheme, Route Setting, and others.
Minimum 25% Discounts on climbing gear and merchandise.
Free climbing plus 1
Free fitness sessions
Staff Socials
Hub you can count on
ROLE
We are looking for a passionate and proactive person to take on an essential role of a relatively new business. You will be expected to both, run the Operations with Excellence and have input into the business's long-term ambitions. You will oversee the day-to-day operations of the centre, providing a reference point regarding the management of daily activities for staff and customers, ensuring the highest customer experience, while ensuring that health & safety procedures are followed. You will be responsible and accountable for the line management and effectiveness of all customer 'point of contact teams' and will work closely with the Shop, Café, Setting and Courses. Thereby, supporting and enhance the ongoing operations of their respective functions.
A core function of the role is to ensure an enhanced customer experience to The Climbing Hub customers by supporting and developing the front-line staff in the centre working in their specialist roles.
A climbing background and Mountain Training qualification is desirable.
You will need to be a 'go for' kind of person. If you are looking for a job behind a desk this may not be for you. "Action is the foundational key to all success" Pablo Picasso.
The Climbing Hub opened an ambitious Climbing Wall in a city naive to climbing in the middle of a pandemic. Grit of the entire team shines by how we have sustained our passion and kept the lights on while enduring really hard and disappointing times. Come and join a New Venture that is ready to explode.
The Climbing Hub Values, You are what you do.
Competent – we are competent and confident on what we do and our ability to deliver under any circumstances
Learning – We learn and adapt quickly in the knowledge that we never know enough.
Innovative – We use our creativity and new ideas and make them work for all
Mindfulness – "Knowing others is intelligence; knowing yourself is true Wisdom. Mastering others is strength; mastering yourself is true power" Lao Tzu
Bold – We dare to try in the known that then we will find out what we can achieve.
Inclusive – Because cultural intelligence and collaboration enhances thriving in our diverse world
Non-stop - Because "Energy cannot be created or destroyed, it can only be changed from one form to another." Albert Einstein. We are energetic to then energise others.
Growth –We acknowledge the need for a destination to aim for, and similarly live recognising the reward is in the Journey.
Applications
If you like what you read then please apply by sending a current CV showing your full employment history (accounting for any gaps) along with a supporting statement of no more than 1 side of A4 outlining why you would be the perfect candidate for this role. Please avoid the car sales pitch and show us what you stand for, the right colleagues are our most important asset.
If you are shortlisted you will be invited to a formal face to face interview. This will be composed of 45 minutes interview followed by 30 minutes practical exercise and/or presentation.
Some of our work is with children and adults at risk of abuse and as such we follow rigorous child protection policies and procedures in our recruitment process. As a result, this role is subject to an Enhanced Disclosure by the Disclosure and Barring Service. A criminal record will not necessarily bar you from joining us as an employee; this will depend on the circumstances of any offences.
The deadline for applications is noon on 30th November 2021.
Please submit cover letter & C.V. to recruitment@TheClimbingHub.co.uk
All applicants may be also considered for future imminent vacancies.
Share