We're Hiring!
Published: 24th June 2021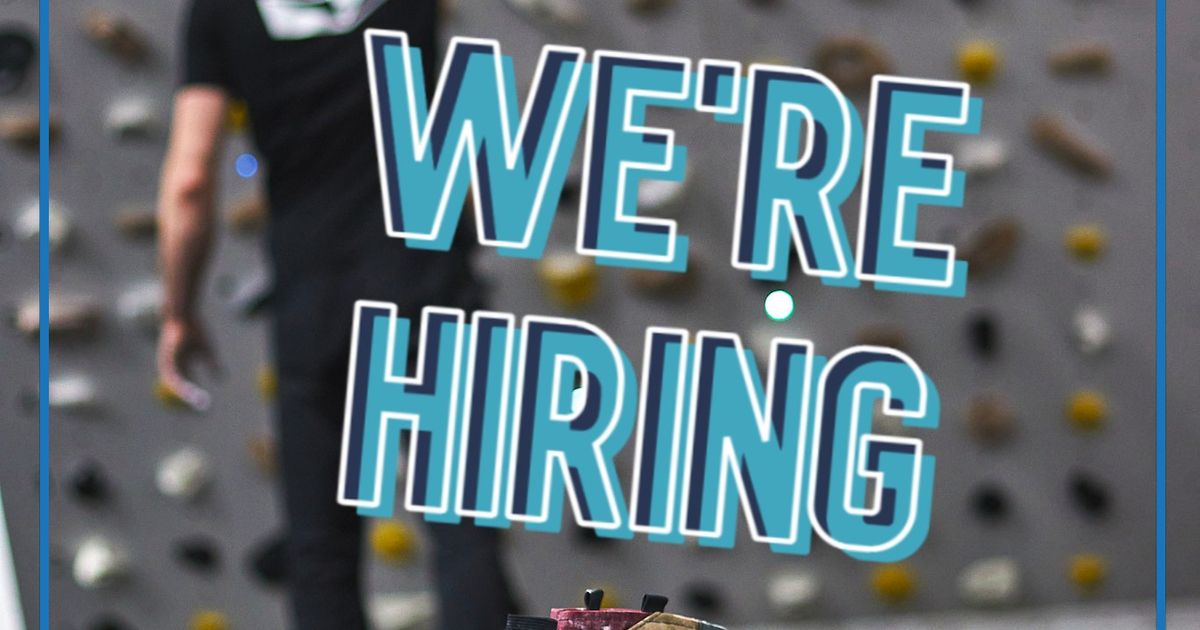 The Climbing Hub- Climbing Wall Attendant/ Instructor job description.
Here at The Climbing Hub, we believe that Climbing is a Journey. Whether you are a new climber or an experienced pro, you are on your journey to where you want to be. We are looking for climbing enthusiasts wanting to share their passion with like-minded individuals and the next generation of climbers. This is not your usual receptionist role: our management team is not only invested in the customers that you serve, but invested in you; as a climber, and as an employee. Your progress is in our interest.
Diversity is a key cornerstone of what makes the Hub the Hub. Situated in Bradford, we strive to include everyone from all backgrounds and walks of life. If this sounds like your kind of place, send in an application!
Job Title: Climbing Wall Attendant/ Instructor
Reporting to: Duty Managers // Operations Manager
Responsible for: N/A
Salary: Competitive rate of pay
Hours: Full-time, part-time and casual hours available. Weekend and evening work required.
OVERALL PURPOSE
As front-line staff, the post-holder will be a part of a dynamic team delivering a high standard of customer service to the centre's users. You will be responsible for bringing your passion for climbing to work with you every day, making the general day to day functioning of the centre a success. You will manage customer and membership enquiries face to face, by telephone and by email, as well as undertaking reception, café and shop duties. You will also deliver climbing sessions to a variety of users/groups including schools and youth groups, adults and families, as well as private coaching.
Roles will include:
Checking customers in and managing the POS system.
Planning and instructing sessions for new and existing customers.
Keeping safety at the forefront of your mind. Recognizing potentially dangerous behaviour and monitoring the business in line with our regulations.
Providing a high-quality and friendly service when assisting customers throughout the centre, shop and café.
The successful candidate needs to meet the following specification:
Show knowledge, enthusiasm and be informed about the climbing and outdoor industry.
Excellent communication and customer service skills.
Ability to work evenings and weekends, as well as a willingness to cover shifts at short notice.
A willingness to grow and develop your skills.
The following is desirable (other factors will be taken into consideration):
2 years climbing experience
CWI qualification / other recognised qualification relevant to the role.
Relevant experience in the industry.
First Aid Qualification
Working at The Climbing Hub will provide you with a few additional perks including:
Be part of an amazing team made up of passionate climbers
Discounted kit
Opportunities for personal development
Free climbing for you and a designated +1
If you think this is the right role for you, please send a cover letter and your current CV to harry@theclimbinghub.co.uk. We look forward to hearing from you.
Share