Aerial Hoop at the Hub!
Published: 6th April 2022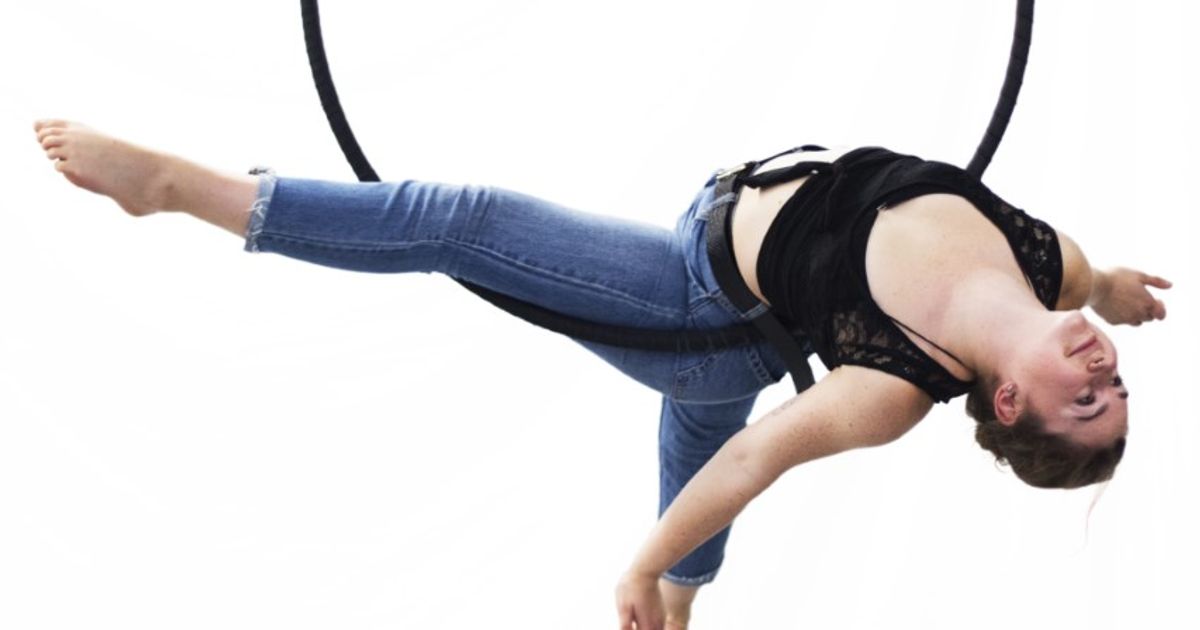 Aerial Hoop is coming to the Hub - starting on Thursday the 28th of April - class will run from 6:30 - 7:45pm - following sessions will be 5th , 12th and 19th May.
Price will be £40.00 for x4 60min sessions - we need a minimum of 8 people to run the course, please call us to book a space on 01274 270123!
Our four week course will cover the full range of basic aerial moves and safety, allowing you to build a solid foundation for future aerial classes. In the course you will learn to mount the hoop, to safely perform new moves and short routines each week all whilst developing your strength and flexibility. We promise you'll leave the course amazed at what you can do (if a little bit tired!).
This course is suitable for adults wanting to learn aerial for the first time, or those who would like to go back to basics. People of all fitness levels are invited to take part and absolutely no prior experience is necessary. Aerial hoop is a full body workout, so please come to class wearing full length trousers/ leggings and with a bottle of water.

A little bit about our amazing instructor Maisie;
Maisie is an Aerialist with over 4 years of experience teaching aerial to people of all abilities across Yorkshire. When she's not upside down, you can find her climbing about on the walls at the Hub or teaching science lessons 🔬 .